Sally Nicholas Monroe
1943 - 2013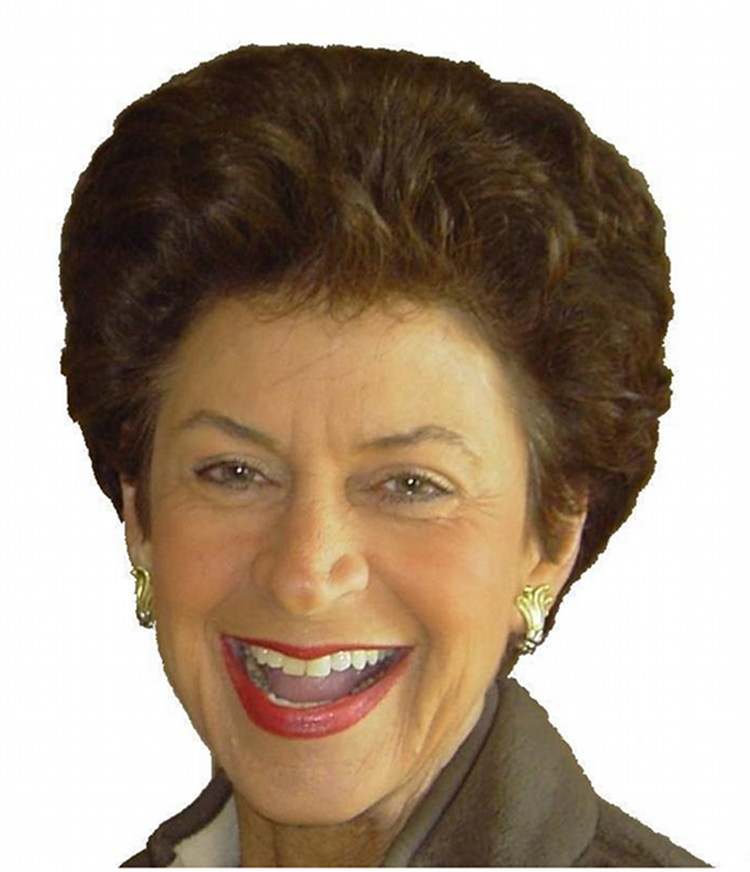 STAUNTON, VA

Sara (Sally) Louise Nicholas Monroe died at her residence on Monday, December 9. She was born in Portland, Maine, on October 15, 1943, with her twin sister, Susan. Her father, Commander of the USS Salmon, on wartime submarine patrol in the Pacific, learned of their birth on October 27, 1943, when he got the following message from the submarine command center in Hawaii "airmail letter just received from mainland reports that since early morning October fifteenth Commander Nicholas has been father of twin girls. Mother and daughters are in perfect health."

Sally attended the Marjorie Webster Junior College in Washington, DC, and graduated from the Katherine Gibbs School in Boston.

As the daughter of a career Navy Officer, Sally lived in Portland, Maine, Kittery, Maine, New London, Connecticut, Belmont, Massachusetts, Copenhagen, Denmark, Virginia Beach, Virginia, and San Juan, Puerto Rico, where she met her husband, Staunton native Lieutenant J.G. Kenneth Robert. Monroe, Jr., who was stationed there in the U.S. Coast Guard. They were married in San Juan on August 8, 1964.

Sally was preceded in death by her father, Captain Nicholas J. Nicholas, USN, and her mother, Vrysula Coucouvitis Nicholas. In addition to her husband of 49 years, she is survived by Susan Nicholas Johnsen and her husband Richard, of Louisville, Kentucky, Nicholas John Nicholas, Jr., and his wife Lynn of New York, New York, Peter Michael Nicholas and his wife Ruth of Concord, Massachusetts, and two sons; Nicholas Trimble Monroe of Arlington, Virginia, and Kenneth Robert Monroe, III and his wife Allison of Midlothian, Virginia, and two grandchildren, Kenneth R. Monroe, IV, and Mary Allison Monroe. She is also survived by a brother-in-law, Joseph Trimble Monroe and his wife Bonnie of Peoria, Arizona, and by three nephews and four nieces.

Through the years, Sally became active in volunteer and public service organizations while Ken pursued his business career. She was a member of the Junior League in St. Louis, Missouri, and Cincinnati, Ohio, where she also served as a member of the board of trustees of Kindervelt at the Cincinnati Children's Hospital Medical Center. In Sao Paulo, Brazil, she was a member of the Anglo-American Expatriate Alliance. In Safety Harbor, Florida, she was a member of the Kiwanis Club and a board member of the Safety Harbor Museum of Regional History where she also served as a docent. In Staunton, she was a communicant of Trinity Episcopal Church and a former board member of Episcopal Church Women.

Among the many places where Sally had lived, she felt Staunton was the best. She truly loved the small town culture, her home, her garden, and her friends. She was a traditional homemaker who enjoyed sewing, cooking, entertaining, decorating her homes and preparing her favorite Greek recipes. Most of all, she loved her family, especially her two grandchildren.

Those who knew Sally would agree that behind her quiet demeanor was a sharp, inquiring and creative mind, a warm heart, a strong appreciation for traditional values, a willingness to speak her mind and a wonderful sense of humor. She was also proud of her Greek ancestry.

A memorial service will be conducted by the Rev. Dr. Paul S. Nancarrow at 3:00 pm on Saturday, December 14, in Trinity Episcopal Church. There will be a reception at the Stonewall Jackson Hotel following the service.

In lieu of flowers, memorial donations may be made to Trinity Episcopal Church, P.O. Box 208, Staunton, VA 24401.